Everyone loves great content, but nobody likes a poorly designed blog–we immediately look for the "back" button.
Today, you are going to see examples of great blog design using three essential elements.
Navigation
Blog Feed
Homepage
Blog navigation
The navigation acts like a compass, pointing you in the right direction. It needs to be clear and easy to access. There are three areas:
Header features primary pages in their top heirchy 

Sidebar shows links to recent posts

Footer holds additional navigation links to more pages
Easy to navigate whether the navigation is to the left, right or centered.


Recent posts are displayed in the sidebar for easy access.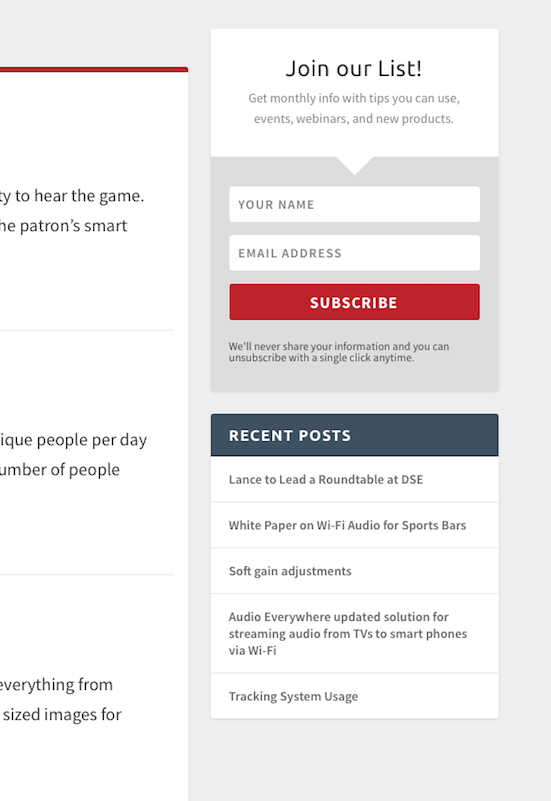 Additional navigation links fit nicely in a modern tag cloud making it easy for the visitor to locate and access pages that weren't in the header navigation.

Great navigation is key to building trust, boosting page visits and retention. Keep these three layouts essential in mind when planning your next blog website design.
The blog feed
A blog feed needs to "invite" visitors to read your content. The design also needs to reflect your branding. You can do this in several ways:
Featured images

Article summary

A "read more" CTA
The featured image highlights the topic and below shows the title in a bold font. It also includes a snippet of the post for a "sneak peak".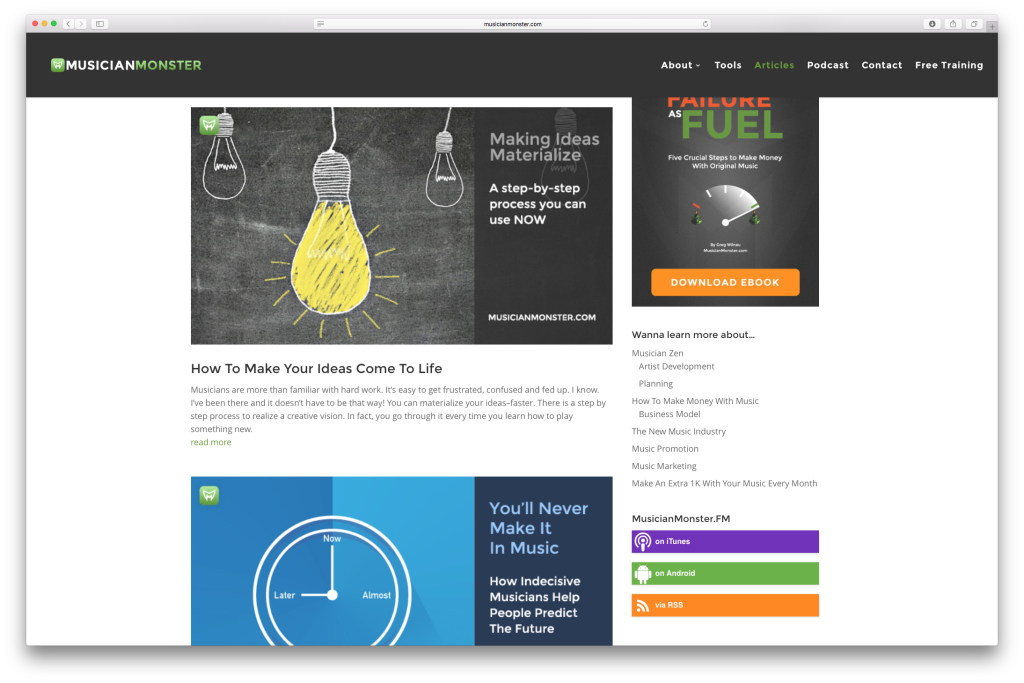 The minimalistic design highlights the title and excerpt. The "Read More" button grabs the reader's attention. They know where to click.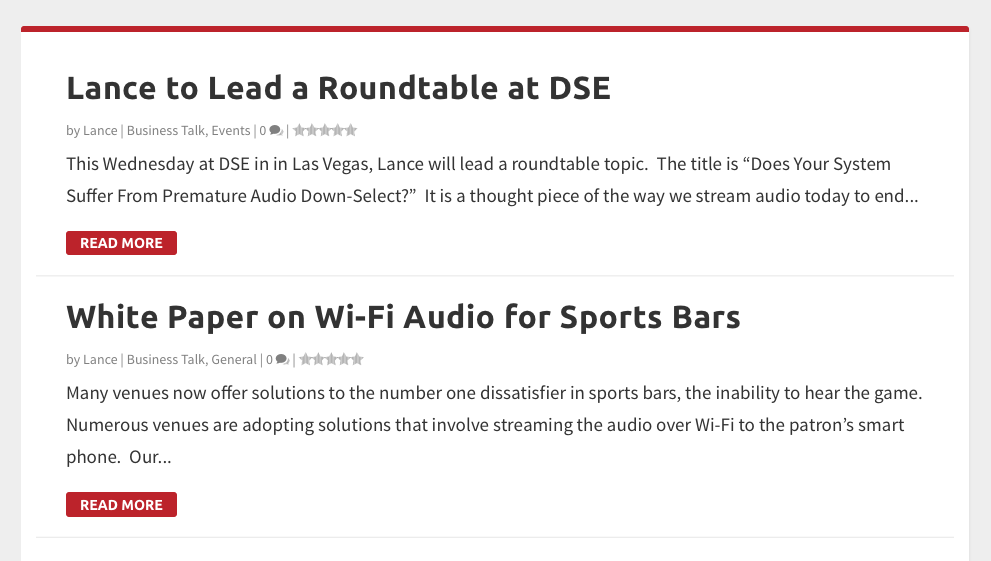 A great blog feed design will help visitors quickly scroll and scan through content. This enhances the user experience because you're not leaving them wondering where to click.
Blog homepage
Your blog home page is the "storefront" of your business. Give visitors a warm welcome through great design. We've compiled several homepage layout options to designing the perfect blog for your readers.
Blog feed as the homepage

Fully designed homepage with recent feed

Fully designed homepage with no recent feed
Below is a simple layout from Elegant Themes displaying thumbnail images that draw readers to view new articles.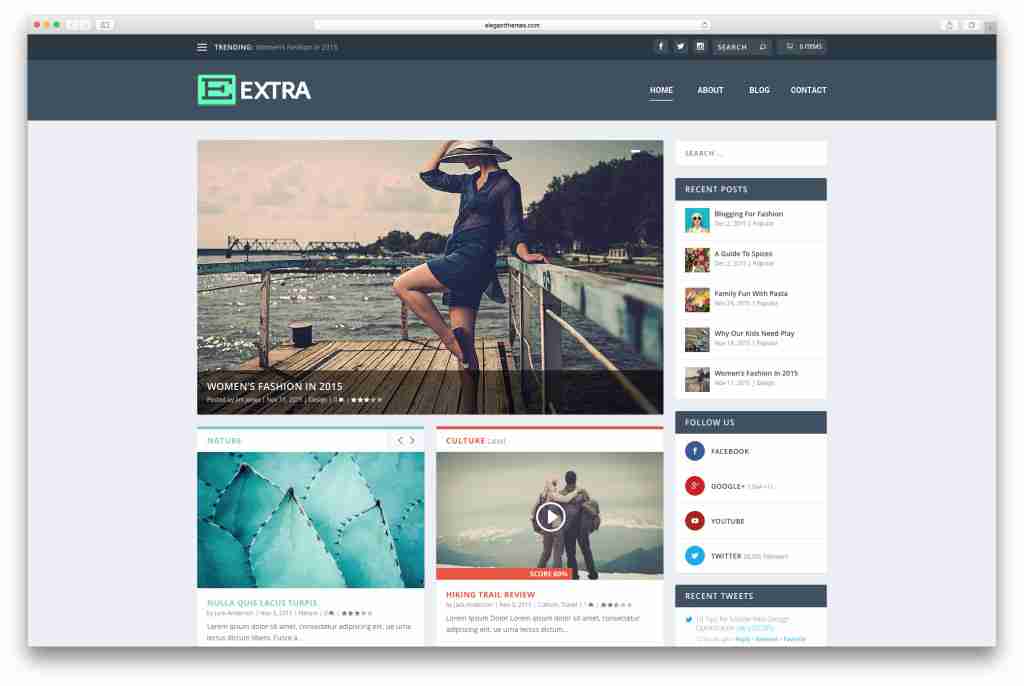 Notice that, above the fold, it has the homepage featured image and below shows the recent blog feed–you could also use a featured post as your main featured image.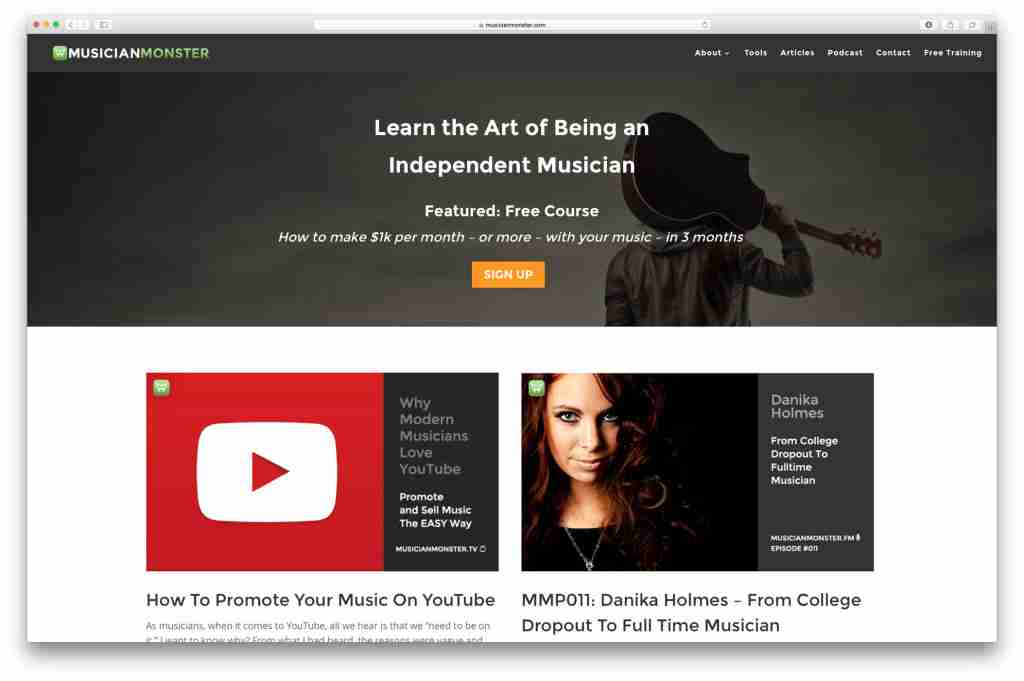 Having a homepage without a recent blog feed is a great option if you have more to offer than the content in your blog.
Whether your homepage is a feed or a company homepage, it's a sneak peek. If it's not intriguing, visitors will leave…quickly. 
The point?
Are you ready to impress through a great blog design and want to discover a basic design that works best for your situation?
Clicking the 'Take Survey" button below will take you to a questionnaire that will answer that question for you.
[popup_trigger id="973″ tag="span"]
[/popup_trigger]