Great visual design and great copy go hand in hand when creating a brilliant sales page. We are going to review a few elements on what a sales page needs to drive conversions.
Compelling content
Once the content of your sales page is written, it's time to spruce it up with design. Your sales page needs the following to keep readers interested in what you have to say:
Must be scannable

Have headlines that stand out

Keep all content on one page
The text layout is easy to read and sustains the reader's attention by adding plenty of whitespace. It's also easy to find a new section because the headline demands attention.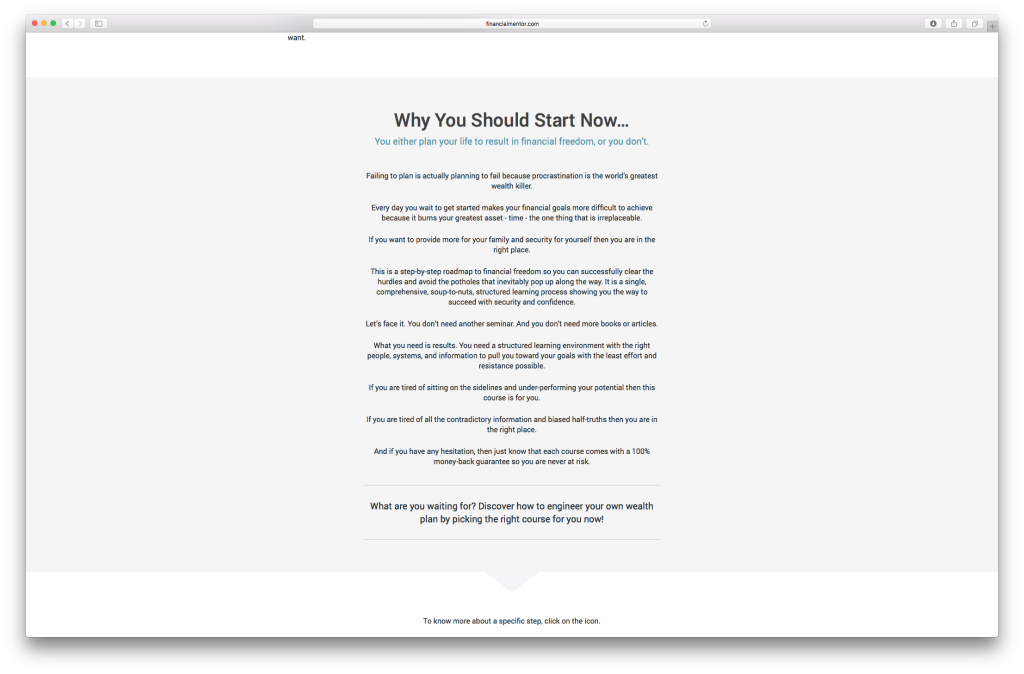 In this collapsed/expandable FAQ section, the design keeps the page length shorter and makes it easier for readers to find the question they're looking for.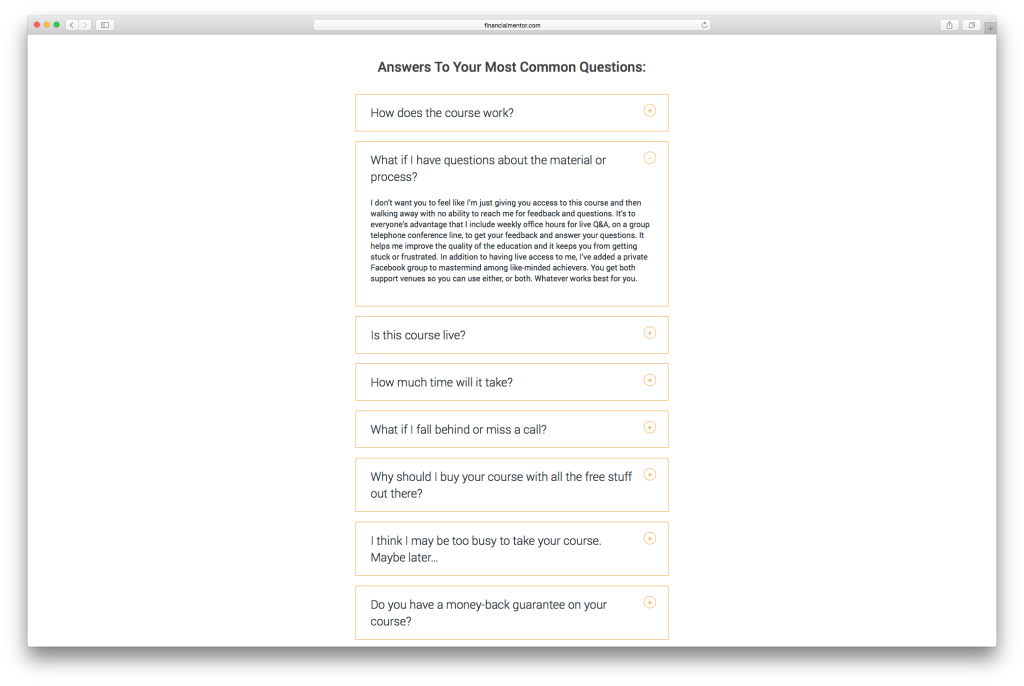 No matter how amazing your copy is, if it's not formatted and designed correctly, people aren't going to read it. Do your readers a favor and keep them focused by making their reading experience enjoyable.
Great visual design
Great sales page design is about bringing important information to life with graphics that reflect the copy. Remember, first impressions influence conversion. If your sales page does not look impressive, the perceived value of your product will be decreased. Graphics are used in three ways:   
Display main image or graphics above the fold

Use images and graphics that relate to copy

Create unique graphics to capture attention
Upon landing on this page, the bold headline captures attention while the dynamic pyramid engages readers with its interactive elements.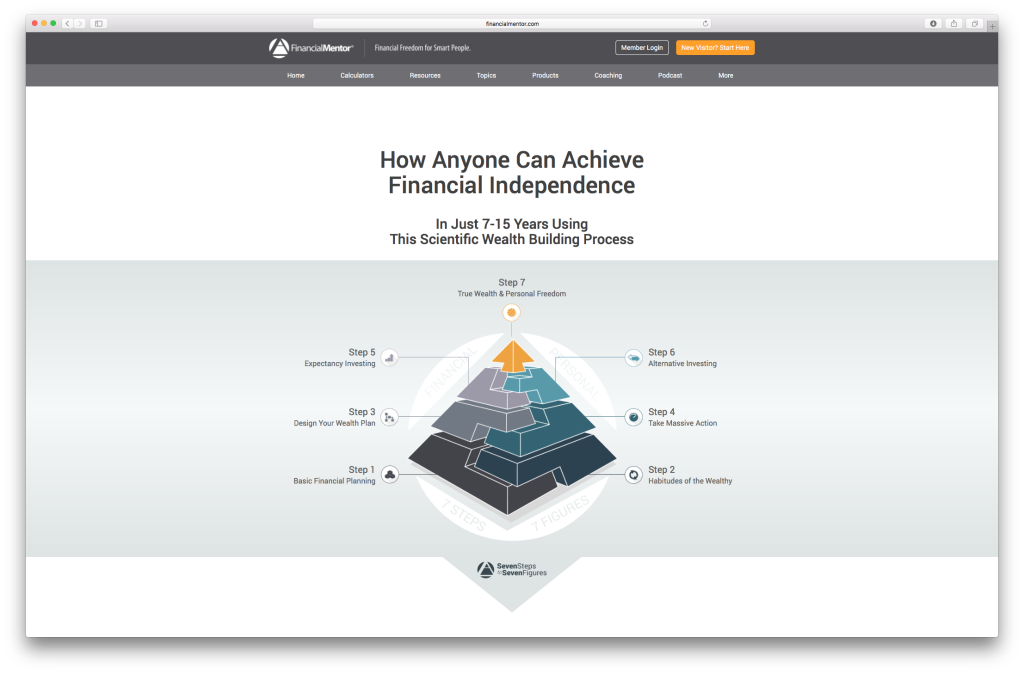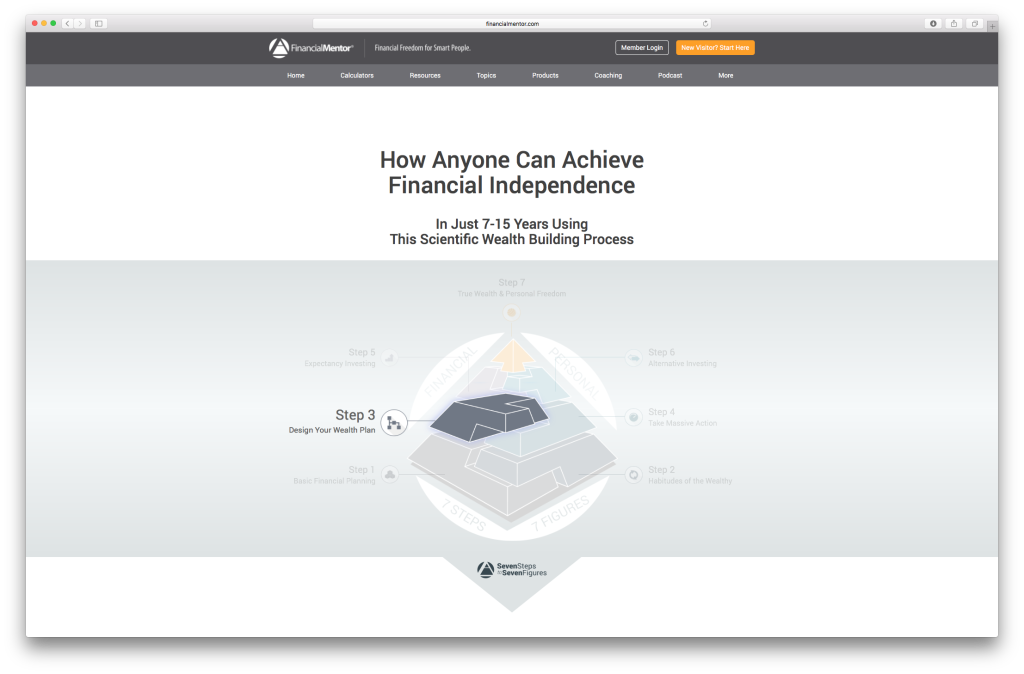 The graphics support the context and elevate its meaning.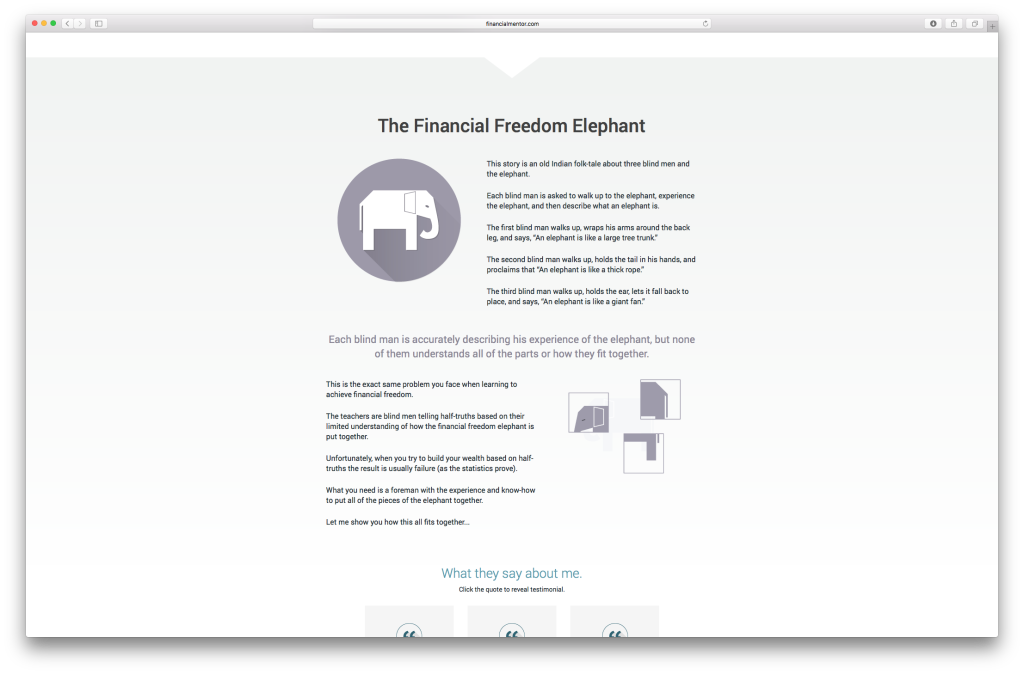 The unique graphic draws the reader into the main theme with its scientific structure and bright colors.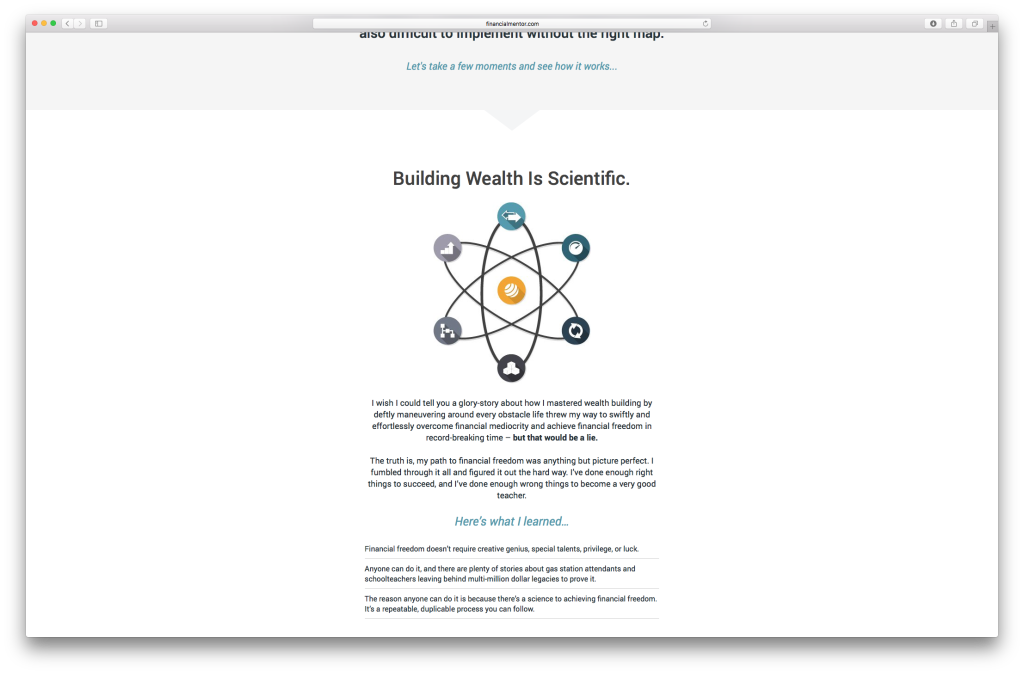 If your sales page is not designed well, people aren't going to read it. It's important to entertain the reader with great visual design. This will increase the perceived value of your product and enhance your brand.
Balance through placement
It's important to create a visual flow between copy and graphics. This helps build trust and guide the reader through your sales page. There are several ingredients that create great balance while scrolling through.
Guide the reader with graphic placement
Drop in call to action (CTA) buttons through the page
Disperse testimonials throughout to build trust
The left and right graphic positioning create a novel experience and leads the reader's eye to the next section.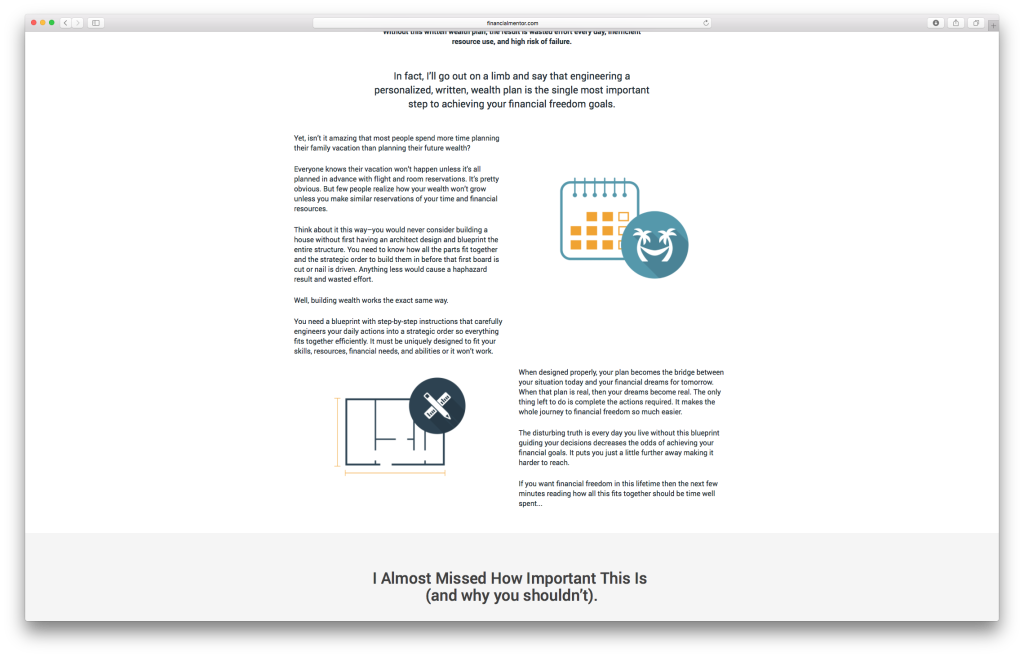 CTA's buttons are displayed throughout to capture leads as reader's digest content at their own pace.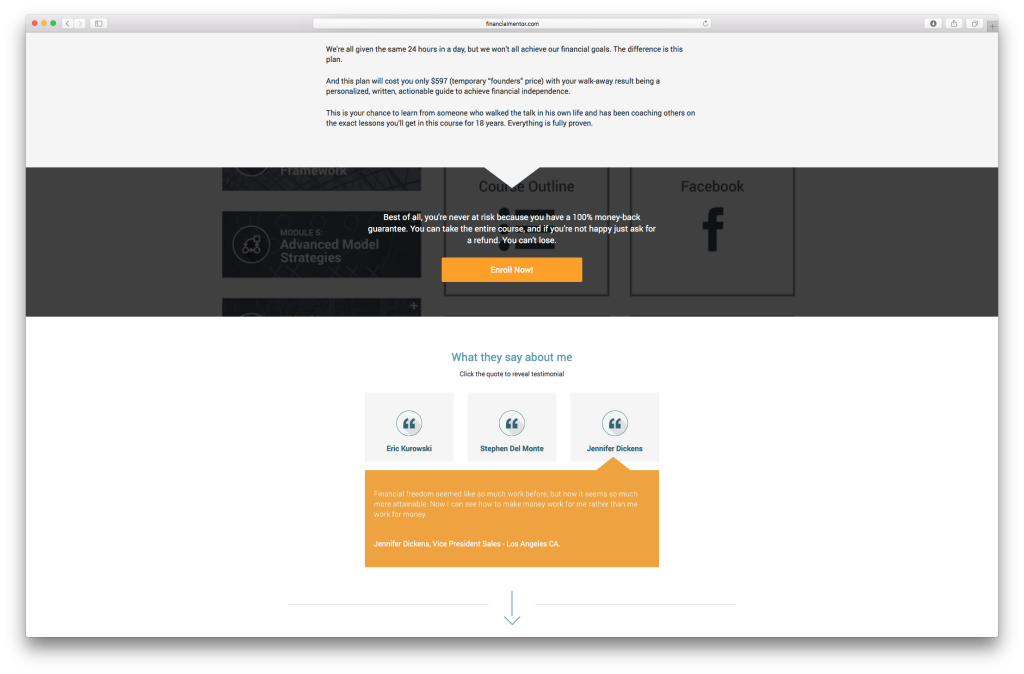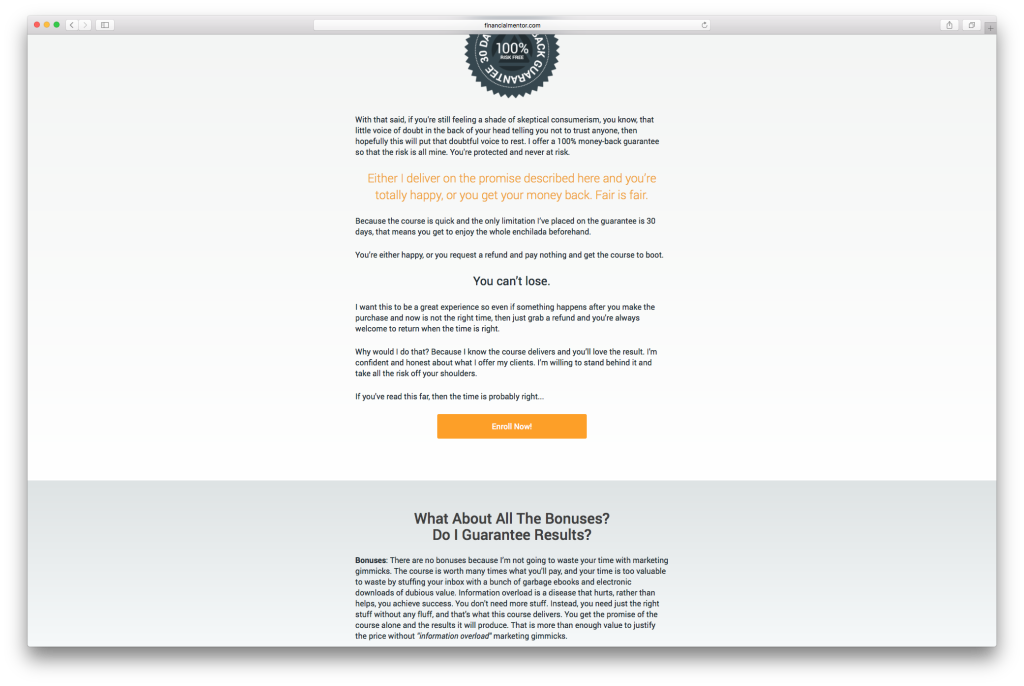 Custom testimonials blocks are placed right under each CTA button to convey trust.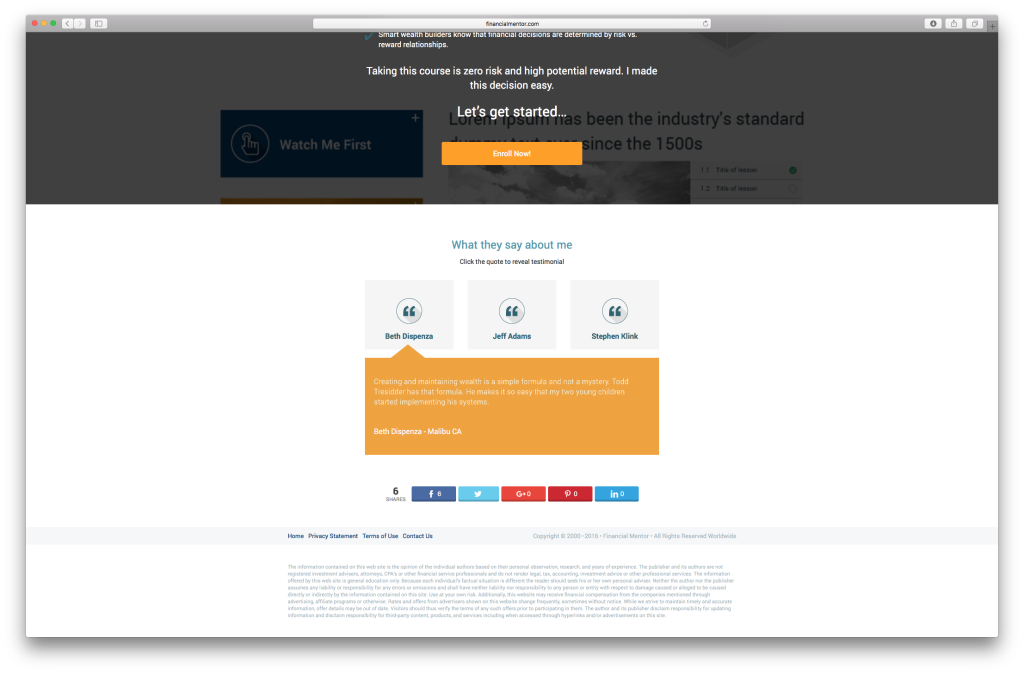 Good flow is all about balance. Change it up and keep your readers engaged to the very end of your sales page.
The point?
Are you ready to spruce up your sales page(s) design? Clicking the 'Take Survey" button below will take you to a questionnaire where you'll be able to tell us about your business and help determine if our design services will fit your needs. 
[popup_trigger id="25673″ tag="span"]
[/popup_trigger]