One of our favorite things to do is designing websites for financial advisors and content creators. Creating something that looks truly unique is a fun and rewarding process. We've designed hundreds of websites over the years, but here are some of our favorites.
What The Wealth?!
Clean modern design with custom graphics and a personal message.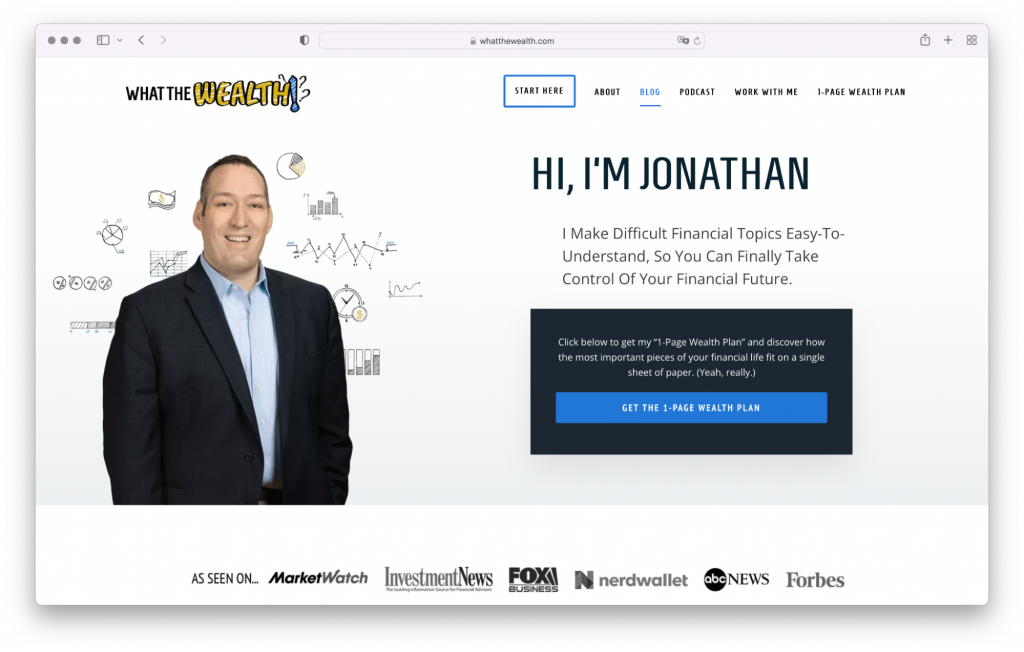 Why it works:
Jonathan Bednar started What The Wealth?! to publish relatable content, make a bigger impact and get more clients for his firm. The down-to-earth message and fun graphics look nothing like a traditional "advisor" website.
Retirement Starts Today Radio
The website for the "#1 retirement podcast on iTunes."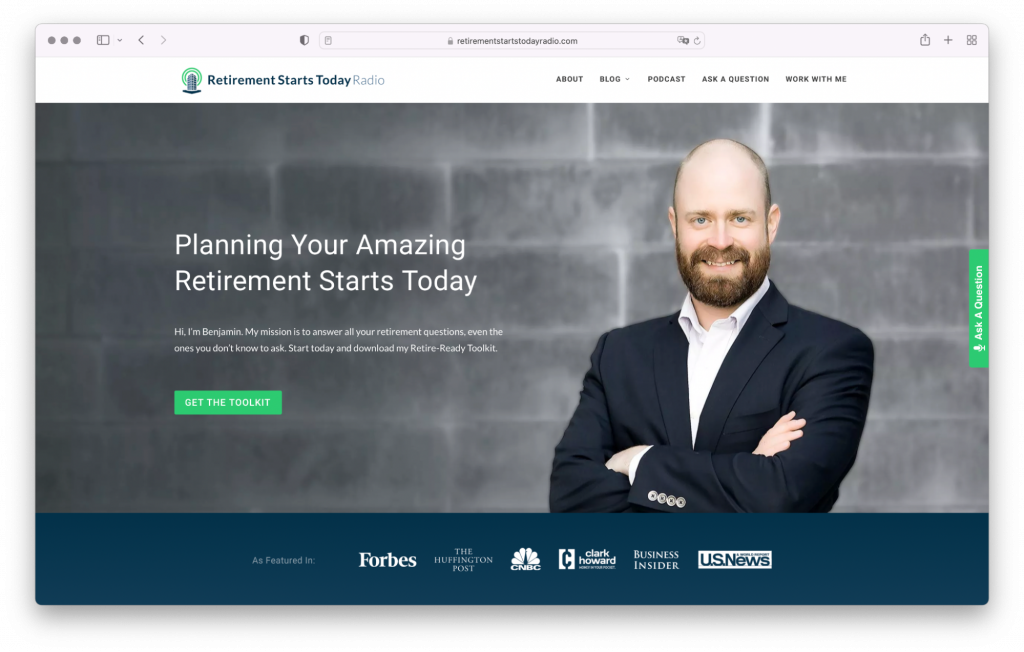 Why it works:
A great example of what a financial advisor podcast website should be. The design of Retirement Starts Today Radio showcases the personality of the host, Benjamin Brandt, and makes it easy for visitors to find what they're looking for. It also features a high converting lead magnet and is a hub for all of his podcast episodes.
Milestone AMG
Boutique financial planning firm with a clear message and unique process.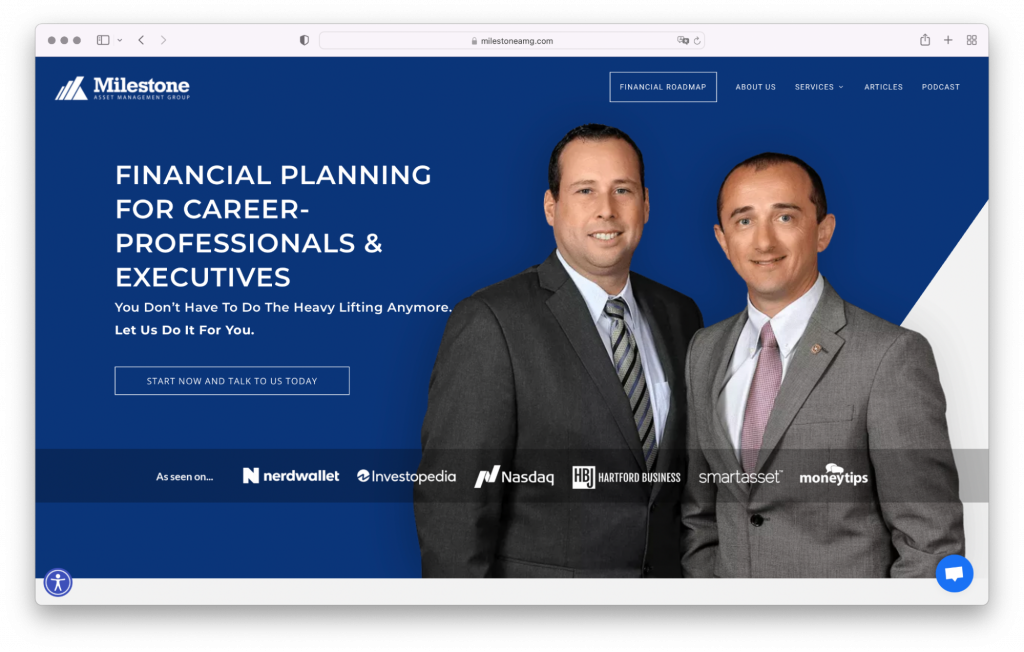 Why it works:
Milestone AMG grew quickly thanks to the hard work and 1-1 service they provide their clients. The message directly speaks to the clients they wanted more of. The "Financial Milestone Roadmap" sets expectations. The website includes a page that features every episode of the firm's podcast, The Fresh Perspective.
Wealth Hacker Labs
A new project from the "OG" financial advisor blogger.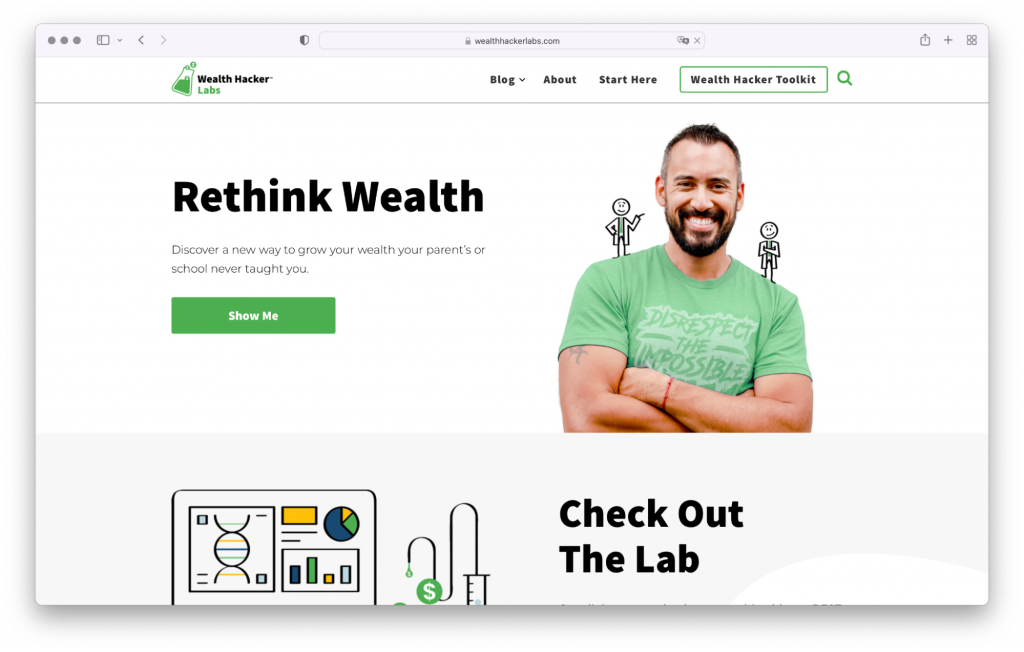 Why it works:
Jeff Rose originally started Good Financial Cents to bring leads into his financial planning firm. In the process, he created a massive website and fell in love with blogging. Wealth Hacker Labs is where he shares what he learned. The design and custom graphics illustrate the "laboratory" where wealth hacking takes place.
 Topturn Capital
Comprehensive financial planning for business owners in California.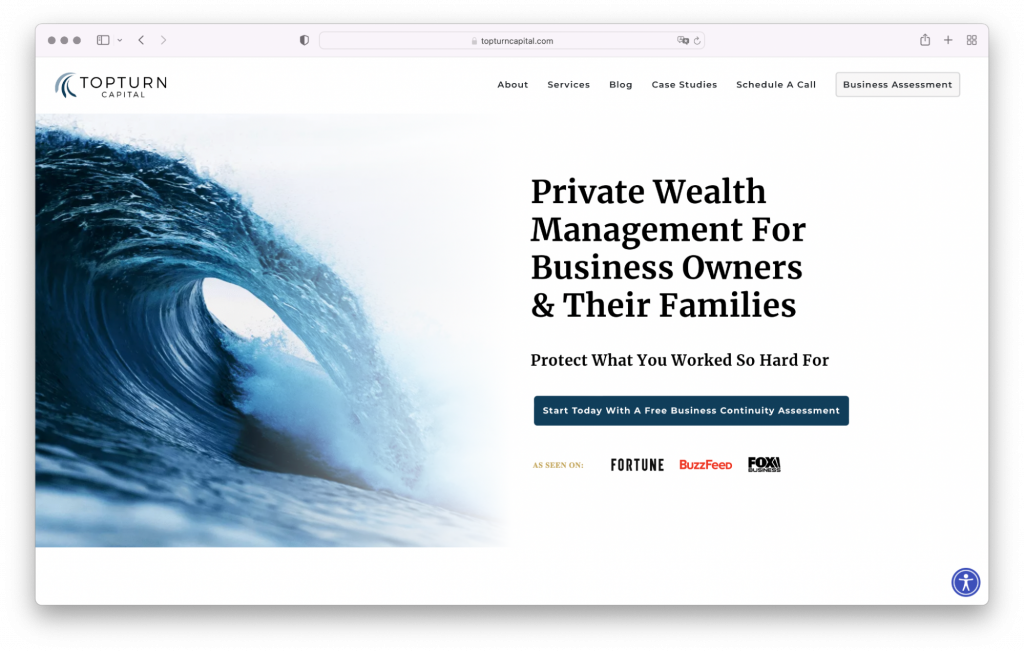 Why it works:
The messaging directly speaks to the values of Topturn Capital's ideal clients: business owners and their families. Framing the firm as a small business helps establish trust and relatability. Real client testimonials back up the claims and take advantage of new SEC regulations.
Brownlee Wealth Management
Niche targeting done right.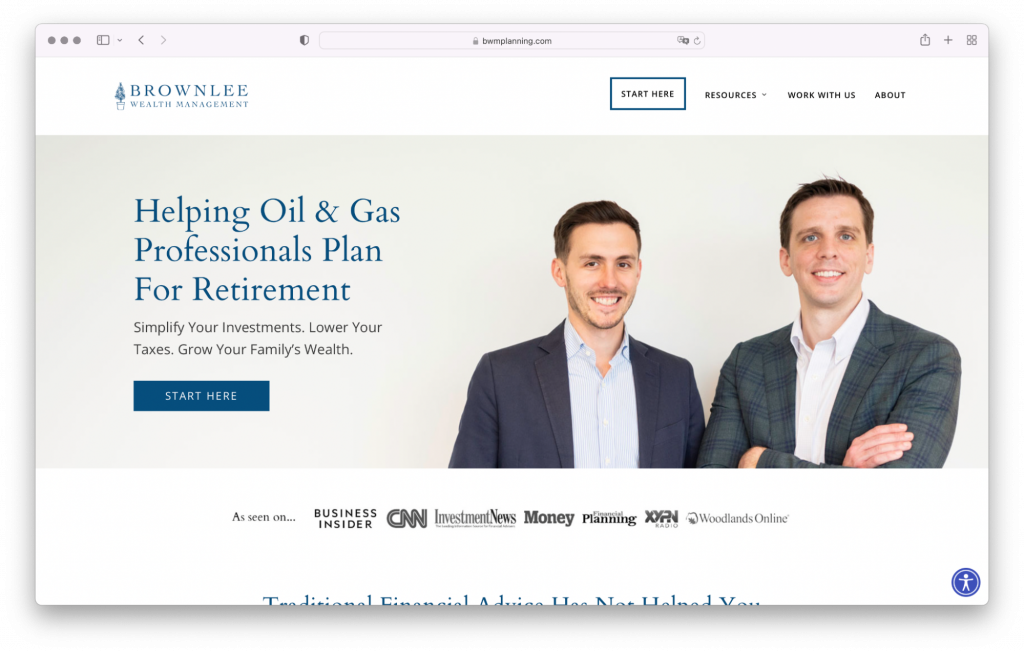 Why it works:
Brownlee Wealth Management focuses on helping employees of the Oil & Gas industry in Texas plan for retirement. The content is well organized and easy to find. Their lead magnets are tailored to each company and individual landing pages make targeted advertising much easier.
Valtinson Bruner Financial Planning
A financial firm with a clear and compelling  value proposition.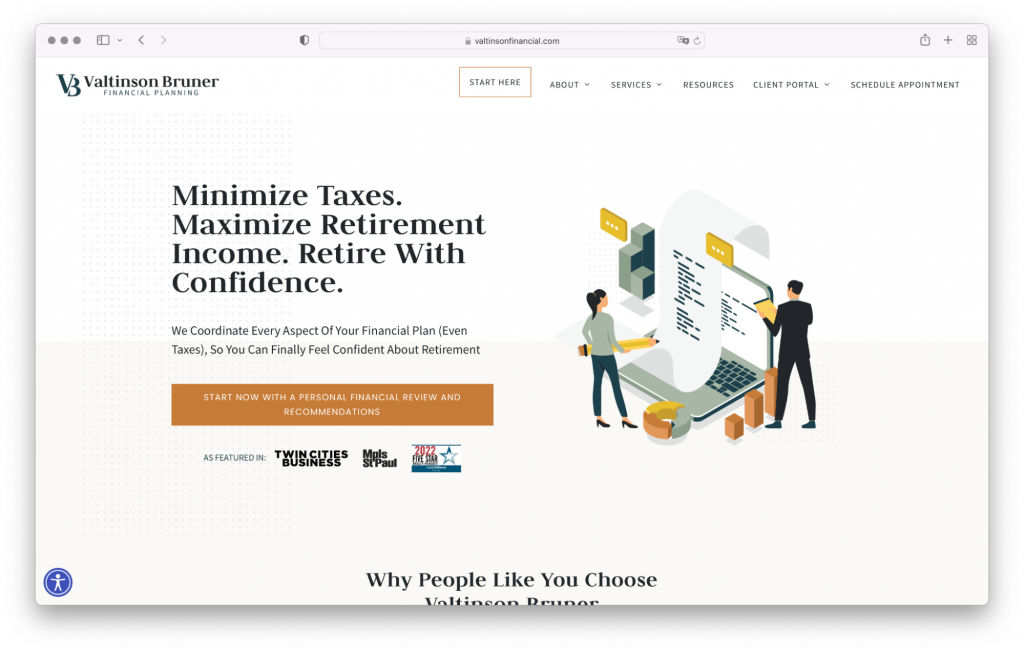 Why it works:
Valtinson Bruner specializes in financial and tax planning. The home page headline makes what they do & who it's for abundantly clear. All of their marketing tools are integrated on the website. The "Personal Financial Summary" is a compelling discovery process that targets their ideal clients.
Provence Wealth Management Group
A sophisticated financial planning firm that offers "white glove" service.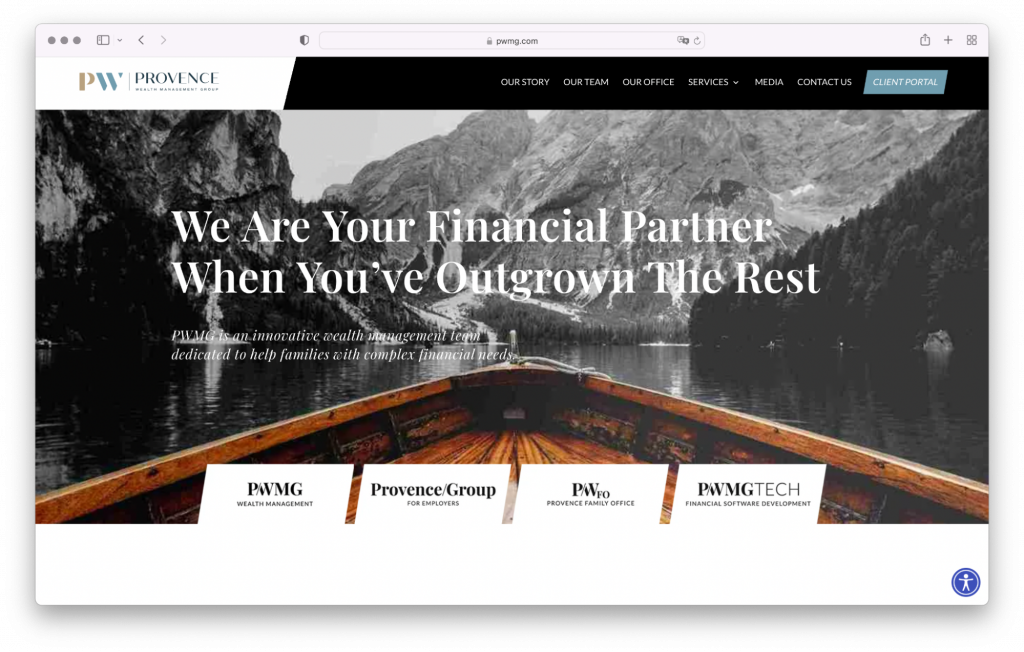 Why it works:
The homepage headline perfectly describes the service offered by Provence Wealth Management Group. The design is classy and elegant. Black and white images make PWMG feel more "Ritz-Carlton" than "Wall Street".
Financial Mentor
A content marketing platform for a former hedge fund manager.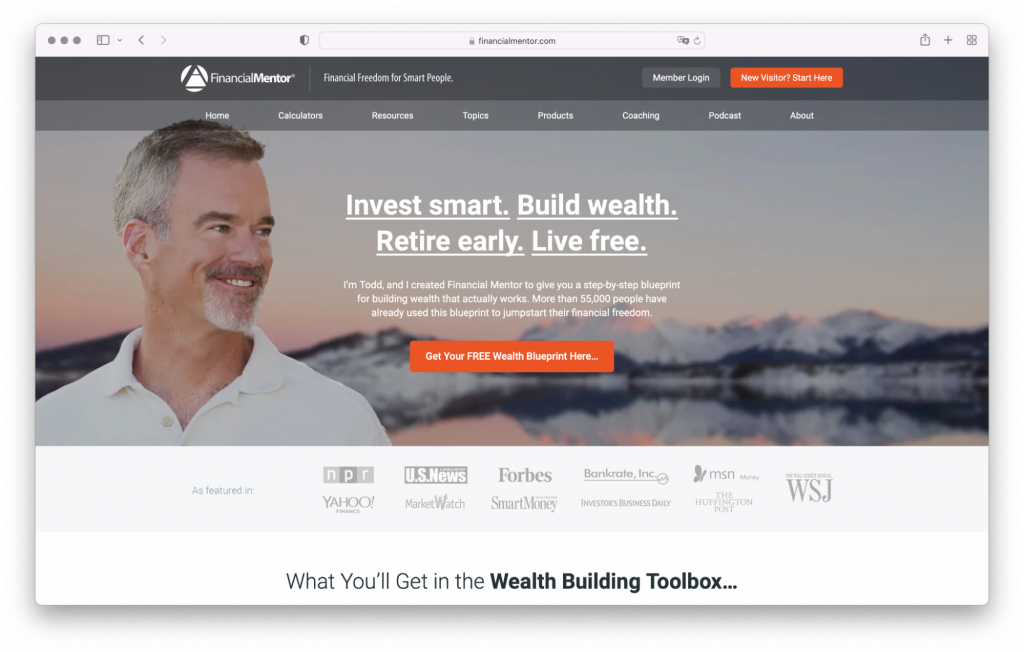 Why it works:
Financial Mentor appeals to DIY investors with content that leverages the deep experience and personal story of the founder. The design makes it easy to dive into what would be an overwhelming amount of information. Graphics direct the reader's attention to important points and summarize sentences of text with a single image.
Fairchild Capital
A financial planning firm with offices in Oregon and California.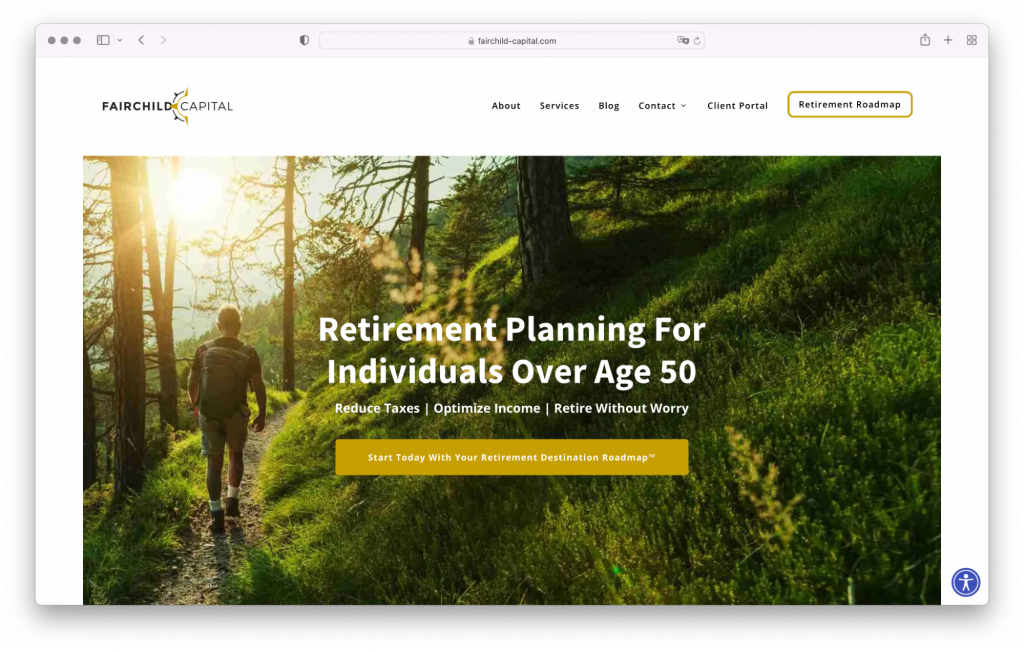 Why it works:
Fairchild Capital was founded by Todd Porterfield. Todd grew up on a ranch and is an outdoorsman at heart. The message and images speak to people who value work hard and want an advisor they can relate to. The roadmap graphic and discovery process reinforce this theme and make it easy to get started.